This 4 Days Kidepo National Park Wildlife Safari takes to explore Uganda wildlife in Kidepo Valley National Park, which is an ideal spot for travelers that partake in a quiet African wilderness. Contact Us for a Quote This virgin region that is less visited is the main home to cheetahs in Uganda. Klipspringer, reedbuck, dik, Rothschild giraffe, Burchell's zebra, striped hyena and lions among others highlight the fundamental fascination ostriches. A native gathering known as the Karamajong lives near the park and their special way of life of clothing regulation, public activity and social moves can't be botched on such an open door. Among the Karamajong public, there is as yet a little gathering of the IK nation that stay in the mountains of the district and extraordinary visits are made with private advisers for their settlement region.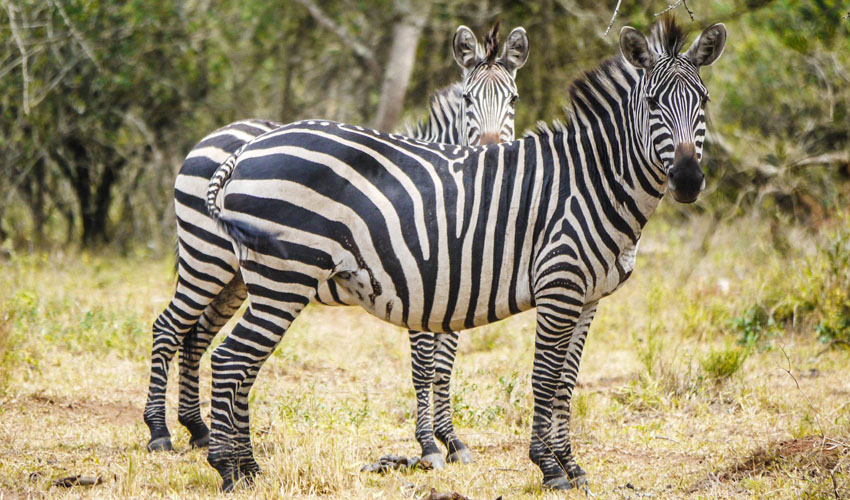 Day 1: Travel from Kampala to Kitgum or Gulu
A Rwefuma Safaris tour guide will pick you up from your hotel or place of residence in Kampala and take you on a 7 hour journey to Gulu. Relatively few individuals that decide to investigate Uganda add Kidepo to their list of must-dos this is one of the most bold and explorative Uganda safaris that include perspectives on the country's amazing scenes like Karuma falls and the untamed life in Karuma natural life save, River Kafu and the fields of Nakasongola. With an assessment of 7 hours to Gulu, there is typically an in transit stop for lunch. Later on the excursion breaks in Kitgum or Gulu town for the short-term.
Lodges: Fuglys Guesthouse (Kitgum), Boma Hotel (Gulu).
Day 2: Travel to Kidepo Valley National Park
The more extended unwinding for the time being gets us very invigorated for the following excursion. Following breakfast, set out for a 4-5 or 3-4 hours from Gulu or Kitgum separately to the rough fields of Kidepo. Immediately, begin to partake in the wonderful scenes, creatures and vast fields. After a rest and lunch at the hotel, a night game drive begins at around 4:30 when creatures are having their supper not long before dusk. Creatures that can be spotted meandering around incorporate giraffes, zebras, bison, elephants, Jackson's hartebeest and jackals.
The friendly and warm staffs take on their obligations on landing in the hotel.
Supper and short-term at Apoka Safari Lodge, Nga'moru Wilderness Camp, Apoka Rest Camp.
Day 3: Game drive and Karimajong people group visit
It is an explorers dream materialize awakening in the wild with an energy so that the following new thing could see, paying attention to the alleviating vocals of the birds and opening the eyes to the enormous elephants in the fields. Eat and leave for a game drive. There are much something beyond creatures, birds and vegetation; the Lomej slopes, Morungole ranges and Lotukei Mountains structure staggering foundations in this objective. The game drive goes on for around 4 hours and a break at the cabin and lunch get us to night which is anticipated a second with the Karimajongs.
A connection with the Karimajong is brimming with tomfoolery and delight because of the diversion by these enthusiastic migrants, the fascinating public activity and properties they live in known as Manyattas and artistic expression and artworks made that make the best gifts in the area.
Supper and short-term at Apoka Safari Lodge, Nga'moru Wilderness Camp, Apoka Rest Camp.
Day 4: Return to Kampala
Partake in your initial breakfast with applauds this last day in the wilderness prior to beginning the 700km return distance to Kampala. Appearance time is continuously evening.
This 4 days Kidepo natural life safari incorporates every one of the exercises recorded, safari vehicle and an expert aide, accommodation, suppers (breakfast, lunch and supper), all extra charges and filtered water. It prohibits things of individual interest and keepsakes, additional dinners and beverages and cocktails.
End of the 4 Days Kidepo National Park Wildlife Safari. Contact Us for a Quote
The 4 Days Kidepo National Park Wildlife Safari incorporates;
An English speaking full-time proficient driver guide.
All park entrance charges.
Accommodation – Full board while on safari.
Karimojong Cultural Visit.
Transport safari vehicle.
Boat cruise charges.
Lunch in transit.
Packaged drinking water.
However, the 4 Days Kidepo National Park Wildlife Safari excludes;
International flights, Personal Travel protection, Visa Fees, drinks, cigarettes, tips, trinkets and some other things of individual nature.