The 5 Days Gorilla Trekking Safari in Uganda offers voyagers an opportunity to investigate two great national parks in the pearl of Africa. The visit takes you to the unbelievable Bwindi impervious woods national park well known host to close to half of the excess mountain gorilla populace in the whole world and previous home for the captivating Batwa clan before they were ousted from the fog timberland to newspaper the park. Contact Us for a Quote Thoroughly enjoy the off beaten drive to the entrancing Queen Elizabeth National Park which is known as the second biggest national park in Uganda and extraordinary objective to detect practically every one of the enormous five creatures. Have an opportunity to tour the Mweya and the Kasenyi area which are extraordinary spots to appreciate natural life seeing in the park. Partake in the directed nature stroll in Maramagambo woodland and experience with bat caves, partake in the boat journey rides on Kazinga channel where you will partake in various quantities of hippos floundering on the shores, the Nile crocodile. Take a drive to the Ishasha area well known home to the tree climbing lions, to the captivating blast volcanic cavities and appreciate bird watching in all edges of the park.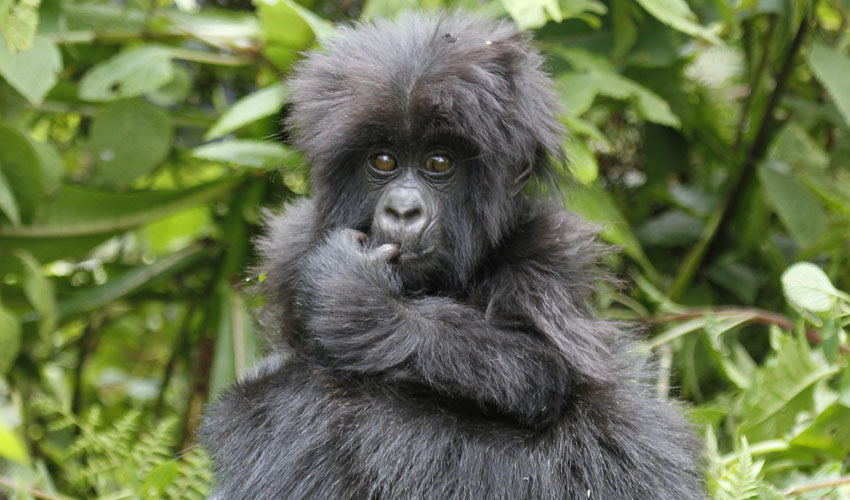 Day 1: Transfer to Queen Elizabeth National Park
After your initial morning breakfast, meet with a Rwefuma Safaris tour guide who will pick you from your hotel of residence in Kampala. Set out for Bwindi impenetrable national park. We can pick to partake in a visit at equator to get a few rewards, stretch, take photographs and visit the custom specialties and drums hand made at this spot. Leave on our excursion to Bwindi timberland and superb home to the jeopardized mountain gorillas as well as the enormous fauna and greenery. Bwindi timberland too an incredible ideal for bird watching experience.
After our enroute lunch in Mbarara, we will head immediately to the gorilla trekking objective for supper and short term visit.
Accommodation choices: spending plan choice – Trekkers Tavern lodge, midrange Ichumbi gorilla lodge, extravagance choice chameleon slope lodge or Bwindi lodge.
Day 2: Gorilla Trekking in Bwindi Forest and Batwa Investigation
After your initial breakfast, prepare with your pressed outing lunch box in addition to enough drinking water because of the way that trekking requires a few extended periods relying upon the area of the gorilla family. You will be moved to the UWA workplaces for preparation at 7:00 AM where you will be gathered into the gatherings of 8 individuals and find out about the dos and dos while trekking. At 8am you will start your trekking with your assigned officer guides and trackers into the fog Bwindi woods. Partake in the amazingly exhilarating experience insight as you invest energy with these delicate goliaths, watch them taking care of, connect with each other and more deeply study the standards of conduct of life in the excursion.
Get back to the lodge for lunch and in the early evening partake in a social visit to the Batwa people group and study the way of life and conduct of life. You will encounter their astounding societies through the orchestrate conventional culture moves.
Day 3: Transfer from Bwindi to Queen Elizabeth National Park
After an early morning breakfast, withdraw for sovereign Elizabeth national park home to a variety of intriguing regular marvels. You will take a drive through the Ishasha Sector well known for its tree climbing lions. You will continue toward the northern side of the park and register to your booked lodge for supper and an over night stay.
Accommodation choice: financial plan Elephant center point lodge, mid-Range-Marafiki safari lodge, extravagance Mweya safari lodge.
Day 4: Full Day Exploration of Queen Elizabeth National Park
Partake in your initial morning mug of espresso and get ready to get around the park. Start a game drive safari with your directing taking through the kasenyi fields to experience with a variety of lofty untamed life, for example, the lions, elephants, African cape bison, warthogs, pronghorns, Uganda Kobs, spotted hyenas, panthers among others. on your game drive, you appreciate bird watching experience since the park has more than 606 bird species. You will get back to the lodge for lunch and unwind. In the after partake in a boat journey ride on Kazinga Channel which will offer you an opportunity to see more untamed life at the shores like enormous quantities of Elephants, hippos, crocodiles among others and birdlife of various species. Get back to the lodge for supper and a short term visit.
Day 5: Depart back to Kampala from Queen Elizabeth National Park.
Partake in a relaxation delectable breakfast watching the sun ascend in the wilderness. You will then look at and leave back to Kampala, appreciate lunch in transit and upon appearance to Kampala, you will be dropped to your lodging of home in Kampala or Entebbe International air terminal to find your next Flight to another African objective or get back home.
End of the 5 Days Gorilla Trekking Safari in Uganda. Contact Us for a Quote
The 5 Days Gorilla Trekking Safari in Uganda includes;
An English talking full-time proficient driver guide.
All park entrance fees.
Accommodation-Full board while on safari.
1 Gorilla Permit per person.
Transport in a 4×4 safari vehicle.
Boat cruise charges.
Photography.
Lunch in transit.
Tour Guide allowances.
Packaged drinking water.
However, the 5 Days Gorilla Trekking Safari in Uganda excludes;
International flights, Personal Travel protection, Visa Fees, drinks, cigarettes, tips, trinkets and some other things of individual nature.